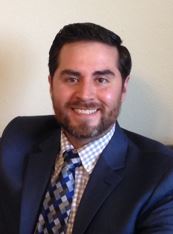 Alejandro is a CPA with many years of experience in domestic and international tax accounting and business matters. His goal is to provide an exceptional range of services to accommodate your business needs, and to preserve a prudent long-term business relationship with you.
Euro Automobile Sales
We are a family owned used car dealership. We hired Mr. Rivera to prepare our business tax returns a few years back, since then we still have him prepare our tax returns every year. We were very impressed with the service. He is very thorough and he completes the engagement within a reasonable time frame. We definitely recommend hiring him.
Real Estate Properties
We own, rent, buy and sale real estate. We were referred to Mr. Rivera from friends of ours. We were so happy to have found someone that is bilingual and understands the real estate business. We had Mr. Rivera prepare all of our tax returns and we ended up saving hundreds in tax dollars! He recommended that we start to tax plan for future years to reduce our tax bill every year. So that's what we did, for an additional fee, we had Mr. Rivera take charge of our accounting and tax work. We couldn't be happier now that we have someone monitoring our books all the time, while informing us of any tax benefits that come our way.
Mr. and Mrs. Spain
We are originally from Spain and we came to the U.S. a few years ago. We earn income from some businesses in Spain, and we generate income in the U.S. (e.g. capital gains, dividends, and interest income). We interviewed with a CPA firm that eventually ended up referring us to Mr. Rivera. They had told us that since we had special fiscal compliance issues, they couldn't help us out. We interviewed with Mr. Rivera and truly felt at ease. Not only was he knowledgeable in our domestic tax issues, he was also extremely versed on our international tax issues.