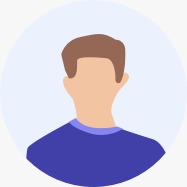 Hello I am Alvin Johnson. I am CPA who has practiced 10 years. I enjoy helping my clients with all their tax and bookkeeping needs.
Sarah
Very good communication, did job perfectly.
Alex
Alvin did a FANTASTIC job with our account. He was very upfront about how long it would take due to his other projects, but we didn't mind. He did an amazing job with his work. We're definitely going to be using him on a longterm basis to do our taxes. He made it much easier for us and I thank him.
James
It was good to work with Alvin. He was helpful in guiding me to the information he needed that I didnt necessarily know how to get.