The 7 Best Online Tax Preparation Services for 2021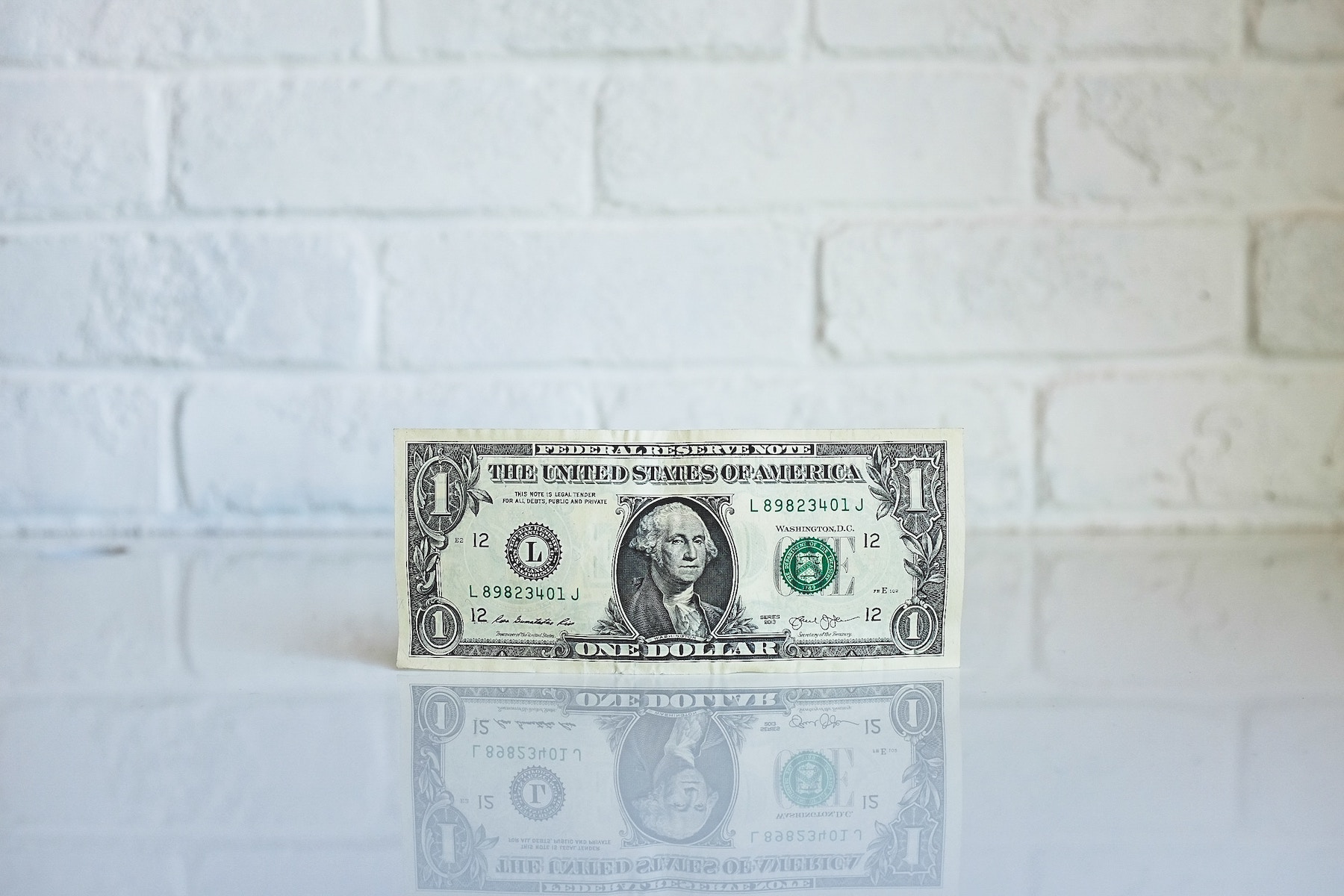 Every year, millions save a ton of time and money by filing their tax returns online. Online tax preparation services and software make it possible for people to plan easily for their taxes and to receive their refunds swiftly through direct deposit.
Every year, millions save a ton of time and money by filing their tax returns online. Online tax preparation services and software make it possible for people to plan easily for their taxes and to receive their refunds swiftly through direct deposit.
Here are seven of the biggest, best options if you are planning to file your taxes online.
1. H&R Block Online Tax Filing
Background
Launched by the well-known tax preparation company, H&R Block Online allows you to file your taxes. When you pay for the Premium service, the software will ask you a series of questions. These questions help the program to determine which deductions and credits you are eligible for. It also makes sure that you are entering your information correctly. The tax software is designed to be relatively user-friendly, with questions phrased in a personable manner.
Online Reviews
H&R Block gets positive reviews for its customer support and for its free options for simple filings, especially because it allows people to access the Earned Income Tax Credit (EITC) through its More Zero software. People find the software to be user-friendly, but not dumbed-down. Some view the prices as too high, however.
Pricing
The Basic package for simple returns is $19.95, while the Deluxe version is $44.96. The Premium version offers the most options for filers, including unlimited live tax advice from a professional on the H&R Block Online website. This option costs $64.95. There are also options to pay more for an expert to review your return before you submit it for accuracy. You could also take your incomplete return to an H&R Block office in person for additional support. A free option is available, called More Zero, and it is suitable for the simplest tax returns.
Interested in the best solution? Try Picnic Tax:
2. TurboTax
Background
TurboTax is potentially the best-known way to file taxes online. Offered by Intuit, it is one of the largest brands available on the market. You can add a large number of employer tax IDs, and you can add information from your W-2s and 1099s by taking a picture and importing them, making it easier to avoid typos and other errors when copying over the data. The software asks you a number of questions and sends encouraging messages as you proceed through your filing.
Online Reviews
Because TurboTax is such a major player in the market, there are many reviews of this tax software. It is highly praised for its ease of use and the questions that guide users through the process. However, some customers feel that the escalating prices and add-ons lead them to pay far more than they expected.
Pricing
Most people need to pay $79.99 to get everything they need from TurboTax. There are discounts available before the tax season starts, but you can also expect both federal and state filing prices to rise at the peak of tax filings. The software may require additional upgrades to handle more complex parts of your return; people with small businesses or self-employment income may pay $119.99 for their federal filings alone.
3. Tax Slayer
Background
Tax Slayer started as software designed for tax professionals to use to help their clients file their taxes. A smaller competitor in the market, the current version of Tax Slayer is designed for individuals preparing their personal tax returns. This is an entirely web-based program, so it's accessible from any computer and no downloads are involved. Having developed from a background of professional tax support, it offers an extensive searchable database of guidance and information.
Online Reviews
Tax Slayer gets mixed reviews online. While it offers more affordable pricing than some of its competitors, it also provides fewer options for people who need support. There are also fewer opportunities to seek professional help and support with your tax return.
Pricing
Like other software options, Tax Slayer offers a free option for very basic returns. It has a $17 classic edition, a $37 premium edition, a $47 self-employed edition and a $57 ultimate edition. Higher-level options offer greater customer support, with email, chat and phone options to ask questions.
4. TaxAct
Background
TaxAct is often considered a budget competitor to other big-name tax programs like TurboTax and H&R Block. It offers a simple, easy-to-use program, but it has fewer options available to integrate with other programs or upload information. For example, you won't be able to connect to your bank account to automatically screen for deductibles. If you use the online-only version of the software, you won't be able to upload your W-2s directly. On the positive side, however, it provides a 100% accuracy guarantee.
Online Reviews
TaxAct receives mixed reviews online. It gets positive accolades for its pricing but raises concerns among filers who want more customer support. Some people have had difficulty with the online interface, and some find it more confusing than other tax preparation options.
Pricing
Pricing is part of the appeal of TaxAct. Basic filers can pay $9.95, while Deluxe filers pay $29.95. People who want Premier software pay $34.95 and self-employed filers pay $49.95. The level of software you need rises with the level of complexity of your tax return. Like other software programs, a free option is available for the most basic filings.
5. Jackson Hewitt
Background
This online option comes from a major name in tax preparation. Jackson Hewitt has launched an online consumer version of the software used by its professional tax preparers in its offices. It has 6,000 offices nationwide. While you can get help from a CPA affiliated with Jackson Hewitt when using this software, you'll need to visit an office in person with a paid upgrade to the online version. There's no audit defense option available online; you'll also need to visit a store to add that choice to your return.
Online Reviews
Online reviews of Jackson Hewitt highlight the ease of moving to in-person preparation services. While these come with higher fees, many users wind up needing additional help.
Pricing
Jackson Hewitt offers a free option for the most basic returns, but many people need more. One option is $29.99 for a federal filing and $36.95 in each state, and a more complex option is $49.95 for a federal return and $36.95 for each state. These prices may go up as the tax season progresses. While the basic prices may be higher than some competitors, Jackson Hewitt offers lower prices for complex transaction options.
6. Liberty Tax
Background
Liberty Tax is an option designed for people who are comfortable dealing with financial software and filing their own taxes. Like H&R Block and Jackson Hewitt, this online offering was launched by a brick-and-mortar tax preparation chain. If you want the advice of an accountant, that's not available online; you'd need to switch over to in-person support for professional advice. With most plans, you need to pay more, but the Deluxe and Premium plans offer free professional support.
Online Reviews
Liberty Tax gets mixed reviews. People often get confused during the online process and are then shocked by the price when they need to switch over to the in-person service. Others have faced technical challenges dealing with online filing software.
Pricing
All prices cover federal filing only. The simplest edition is available at $19.95, while the basic edition is $29.95. It costs $49.95 for the deluxe edition and $74.95 for the premium edition suitable for self-employed people.
7. Picnic Tax
Background
Picnic Tax is a slightly different option for people who want to file taxes online. Rather than guiding the user through online software, the service connects you with a network of screened accountants who prepare your taxes. You don't have to go into an office to get accountant support and professional advice, and you'll know the fees needed to handle your taxes up-front.
Because an online accountant prepares your taxes for you, Picnic Tax is suitable for self-employed people and those with complex investments as well as people with simple returns. Online accountants provide people with in-person support and manage the filing for users, so you don't have to go through the steps yourself. You just upload your documents to your online accountant and answer questions relevant to your eligibility for tax credits and deductions.
Online Reviews
Picnic Tax customers love the customized service, ease of use and certainty they get from working with qualified accountants. Because they know the price in advance and don't need to go into a store, there are no issues with surprise charges, waits or lengthy appointments.
Pricing
Picnic Tax isn't one-size-fits-all tax software, it's a personalized service that matches you with CPAs online who have been screened for their skills and qualifications. However, you won't be hit with a surprise bill at the end. You'll receive a transparent, clear price quote when you sign up and tell Picnic Tax what you need.
Want to connect with Picnic accountant? Find a local provider here:
Interested in the best solution? Try Picnic Tax: